2022 Spring Wedding Trends:
Are you still looking for ideas for your spring 2022 wedding?
We've compiled a shortlist of the top trends to incorporate into your BIG day, including everything from décor, music, and food.
Natural Colour Palettes:
More couples are leaning towards the more natural look and feel for their special day. Natural tones have become the colour of choice, from bridesmaids' dresses, floral arrangements, and even the wedding cake. These natural pallet tones include cream, white, lilac, blush, peach, baby blue, sage green, and mustard yellow.
One of the colours that are on-trend with the natural tones, and that has taken center stage is green. From the lighter green for example sage green to the darker shade, emerald green.
When selecting your colour palette, find inspiration from your wedding venue.
You can start by selecting a focal colour, then add two or three accent colours. Here are some examples:
– White, cream, and blush.
– White, taupe, and baby blue.
– Cream, sage green, and blush.
– White, cream, and rust orange.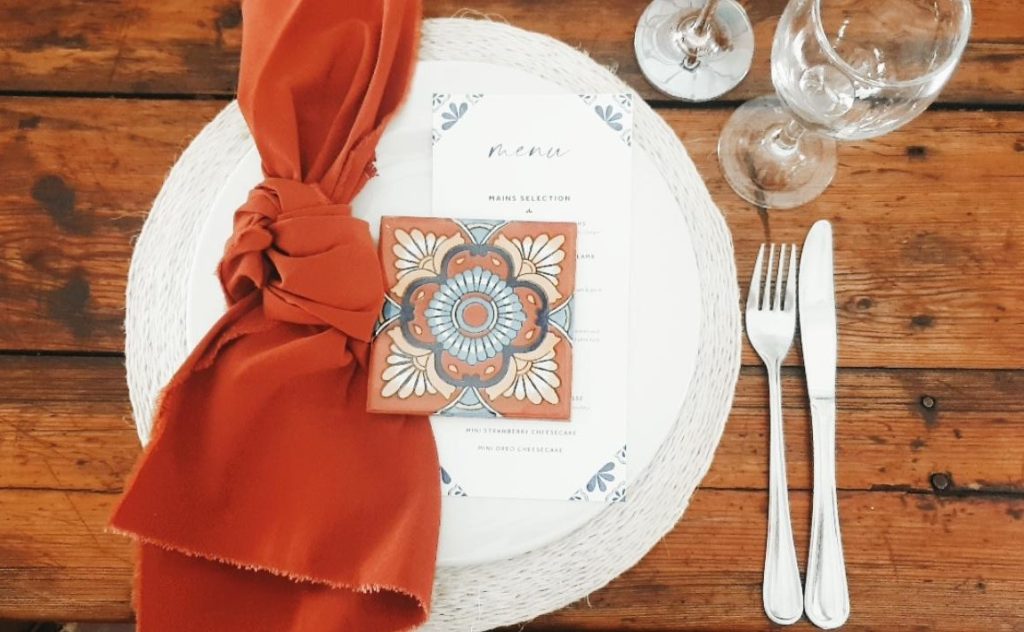 Photo backdrop:
Couples are opting for a statement backdrop for their photos by making use of arches or hanging floral arrangements.
This provides wedding guests the perfect spot to pose for photos to post on social media.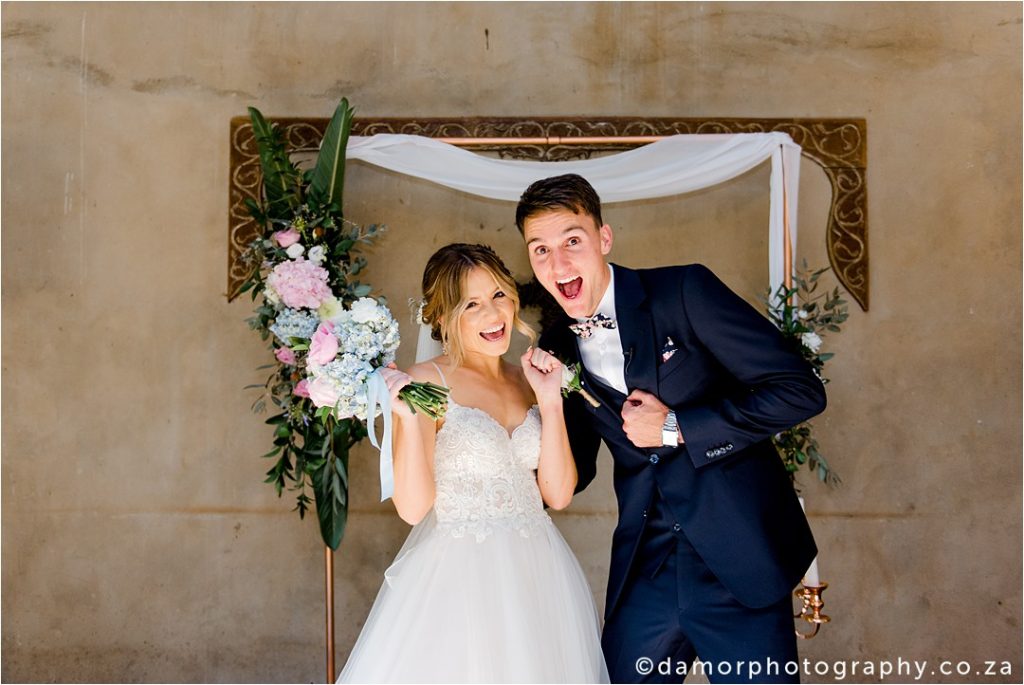 Romantic Lighting:
Lighting plays an important role in a wedding as it creates ambiance and that romantic feeling. Here are a few ways to incorporate this trend:
– Candles and smaller lighting on the guest tables.
– Chandeliers hanging from the ceiling of your venue.
– Strung fairy lights from the ceiling of your venue.
– Edison bulbs as a feature for the main table.
– Neon signs are a unique way to incorporate your initials, and cute quotes to personalise your wedding.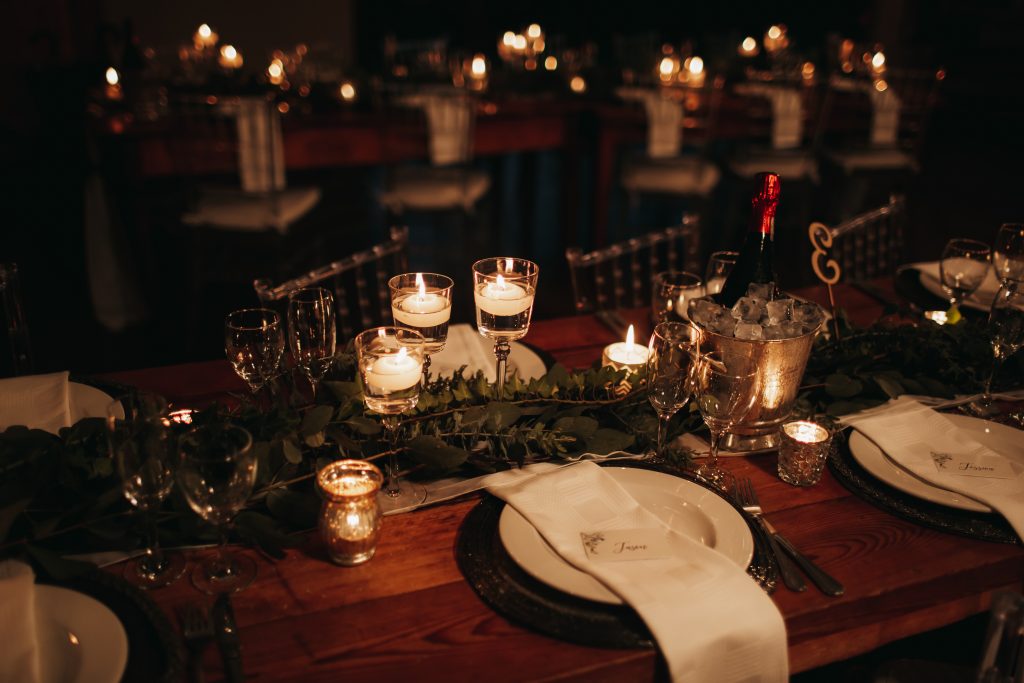 Live Acoustic Music:
Music has always been part of celebrations, especially at weddings, but a live band/musicians add an additional personalised element at your wedding. Live music is something new, however, it is becoming a more popular option.
Mismatched Seating & Decor:
Mismatched seating and décor provide a "homier" environment, from armchairs to love chairs. Ways to incorporate mismatched seating at your wedding include:
– Decorative seating for photo ops
– Mismatched seating at your reception.
For springtime, you'll be able to incorporate mismatched décor / table settings that are also on-trend, from glasses, napkins, and place settings, in your colour pallet.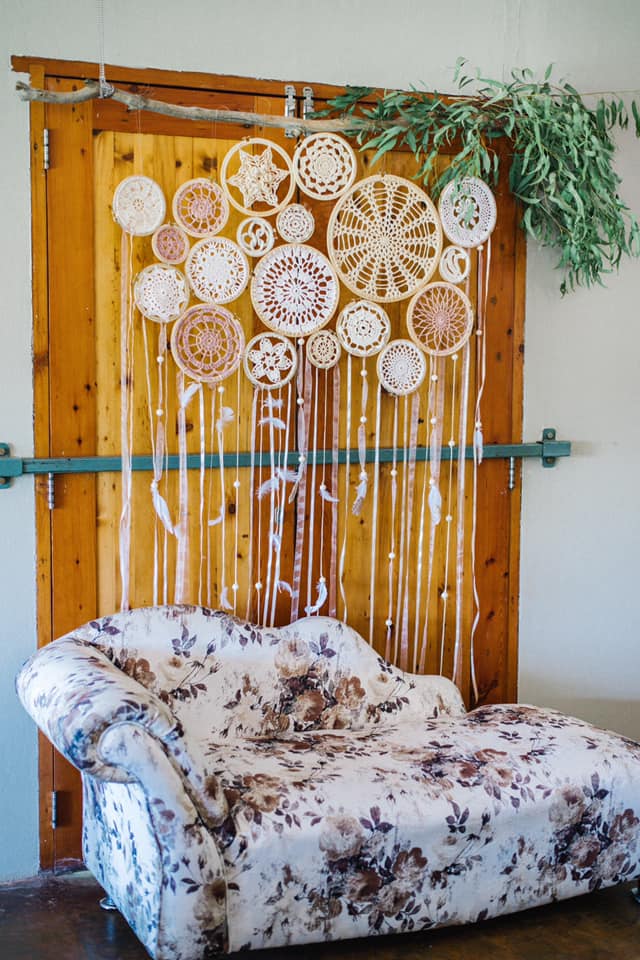 Creative Ways to Display the Seating Chart:
Your table placement and name cards are a great way to incorporate your colour palette. Below are some examples to creatively display your table placements: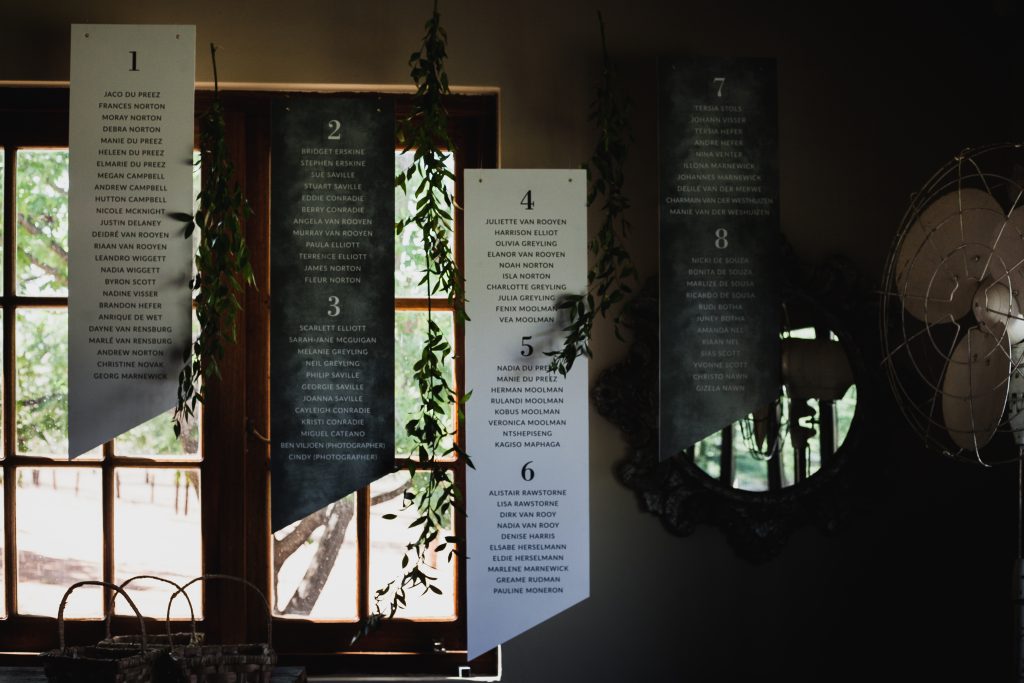 Lavish Flower Arrangements:
Your selection of flowers is intertwined into your wedding, from the bouquet to the guest table arrangements. Spring flowers trends include:
– Florists are adding pampas grass, baby's breath, and greenery to the white and neutral floral trend to add depth.
– Statement backdrops are featured in more and more weddings, from arches to hanging arrangements.
– Spray painted flowers, in a white, neutral, or metallic colour.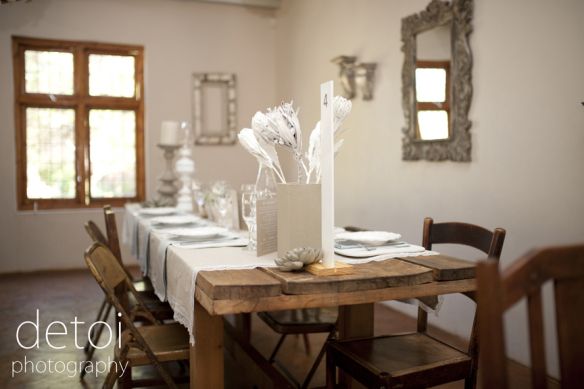 Miniature Hors D'oeuvres:
Food is one of the most important aspects of your wedding, as the guests always remember the food. Miniature Hors D'oeuvres, that is served in the time between the ceremony and reception. Some ideas include:
Mini hamburger & chips
Fruit skewers
Gourmet meatballs.