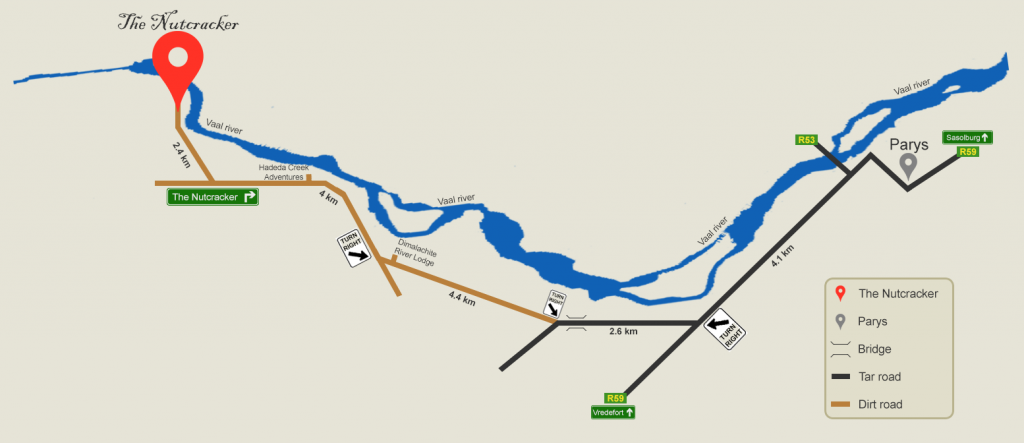 Directions
Exit Parys for ± 2.6 km in the direction of Vredefort (R59) and pass Vaal de Grace Golf Course (right hand side).
Turn right at the first possible right turn after Vaal de Grace.
Continue for ± 7.2 km. (The Nutcracker is approximately 16 km further).
You will approach Dimalichite Adventures on your right.
Continue to the T-junction.
Turn right and follow the road.
You will pass Kommandonek Farm on your left and shortly thereafter Hadeda Creek River Rafting Resort on your right.
Approximately 1.4 km from Hadeda Creek River Rafting Resort, keep your eyes open for a reflective silver & blue sign with The Nutcracker logo. (Do not miss this turn to the right).
Follow the road for ± 2.5 km and lookout for the main entrance for The Nutcracker on your right hand side.
FOR WEDDING, ACCOMMODATION, CONFERENCES OR ANY FURTHER INFORMATION PLEASE CONTACT SAMANTHA.