How do you relay a message to your server, without saying a word?
Fine dining doesn't have to be mysterious and foreign. We're here to guide you with tips and tricks for your next adventure at a restaurant, wedding or special function. Fine dining service rules are based on traditions over a number of decades. Server's pride themselves in offering top-notch service and an excellent experience.
It is important to remember that fine dining doesn't only start when you arrive; it will already be in progress prior to your arrival. Each and every item is inspected to ensure it is free from any chips, cracks and is sparkling clean. All linens will be spotless, ironed and be hanging equal lengths on all sides off the table. Flatware and glassware must be placed in the correct order and be stain and fingerprint free.
Cutlery etiquette – the most detailed orientated etiquette:
Resting cutlery etiquette is a method for guests to communicate with servers. The server benefits from this as he/she will be able to tend to the guests needs, without disrupting the tables conversation.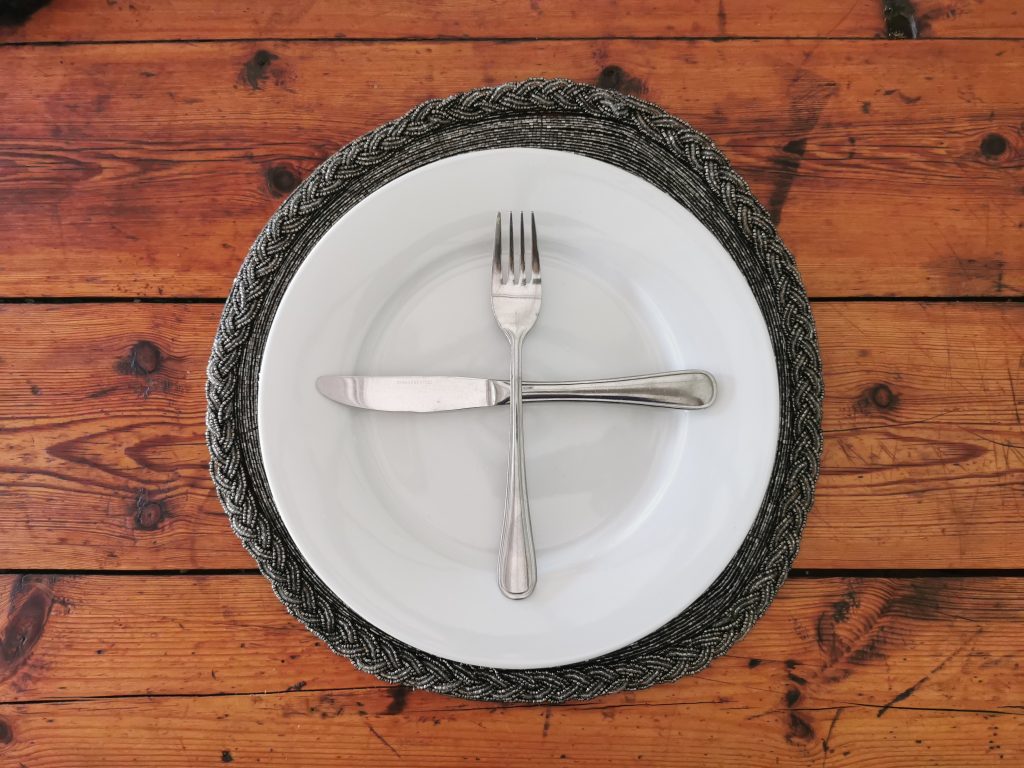 Ready for the next dish:
The knife and fork are placed in the shape of a cross, to indicate the guest is ready for the next dish.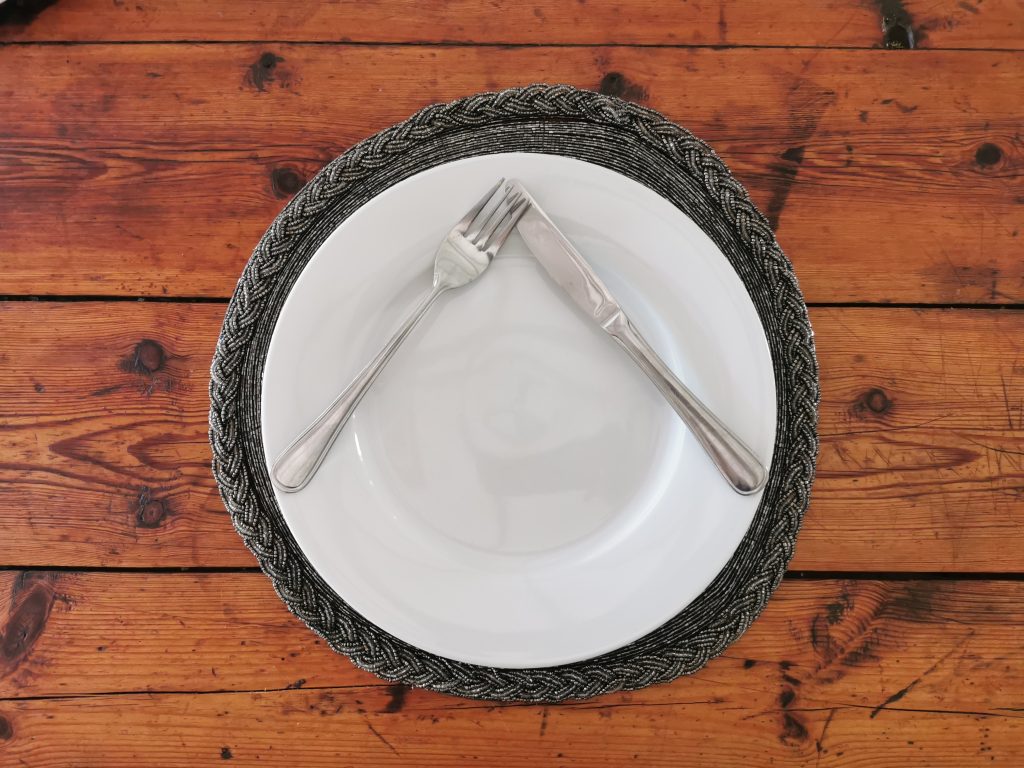 Pause:
The knife and fork to be placed on top of the plate in the shape on an inverted V, to indicate the guest needs to get up from the table, but doesn't want their plate to be removed.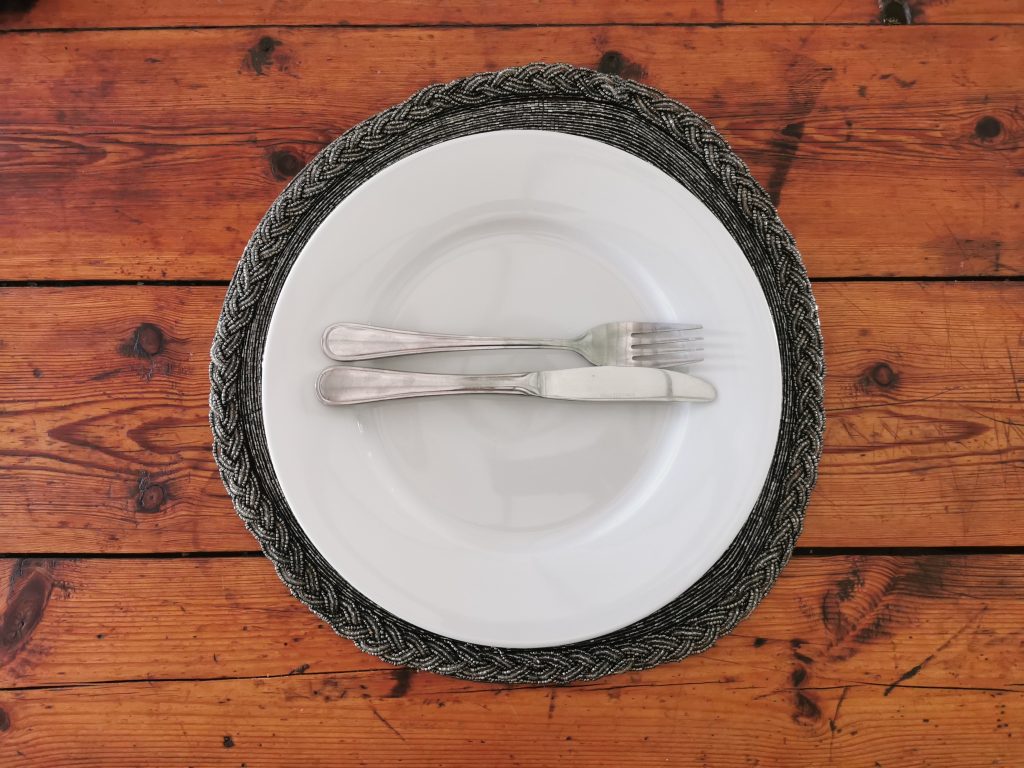 Food was excellent:
The knife and fork to be placed on top of the plate in a horizontal position, the blade and tines to face the right, to indicate the food was excellent.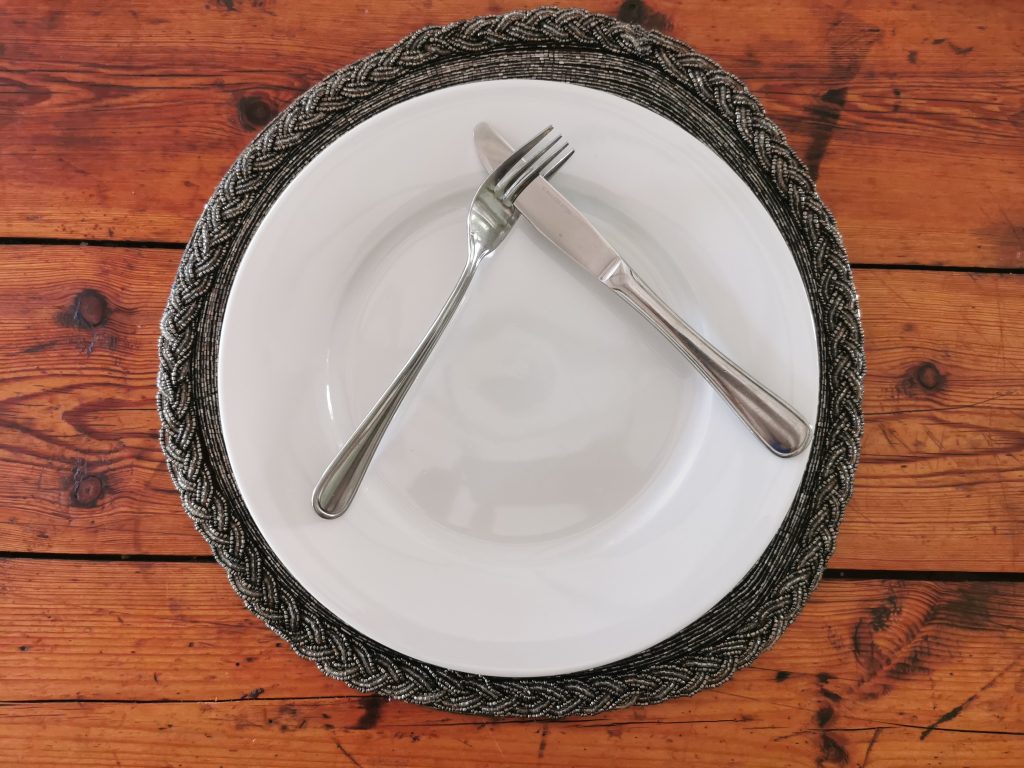 Unhappy with dish:
Knife and fork to be placed in the shape of an inverted V with the knife inside the tines of the fork, to indicate they were unhappy with their meal. Should this happen, the situation should be addressed immediately.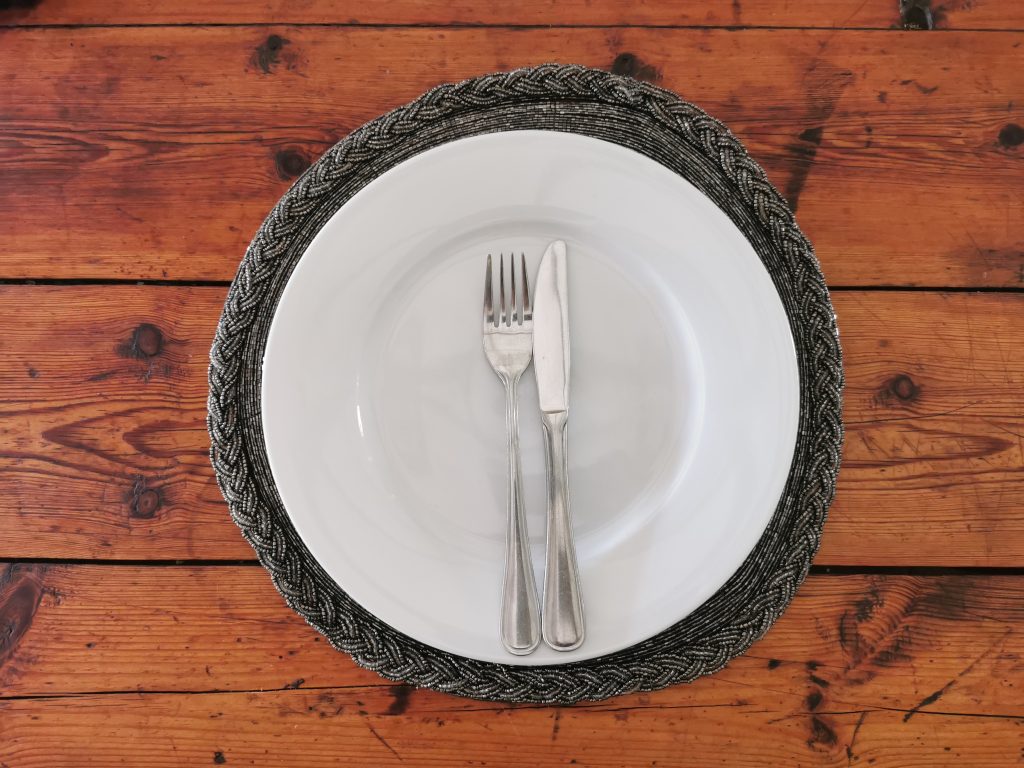 Finished with meal:
The knife and fork side by side in a vertical position on top of their plate, to indicate they are finished with their meal. This will be the most appropriate time to offer the dessert menu and take a coffee order.